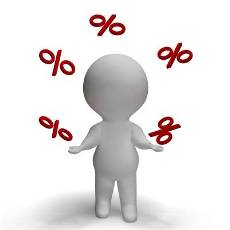 For many business owners today, getting a loan is critical part of their business plan. Business loans are often seen as necessary evil, especially if you are just starting out or if you would like to make more investments in the company.
Even if you do have access to financial resources of your own, whether these come from a part of your existing income, from investors, or even from family or friends, you may still need to get a business loan in the future. But if you are thinking of acquiring a loan, especially from a bank, you need to keep in mind some pitfalls that come with it. Here is a lowdown on bank loan you should know before you fill up that loan application.

Bank Loans: Pros
It is true that getting a loan from a bank has certain advantages, such as the fact that banks do not acquire ownership or any position of authority in the business just for supplying them with a loan. Another advantage of a bank loan is that the bank (or their representative) does not have any involvement in the running of your business, nor will they have any control whatsoever of your business operations. And once your bank loan has been paid off, there is no longer any obligation on your part to the bank – unless, that is, you would like to take out another loan from the same bank.
Bank Loans: Cons
But whilst getting a loan from a bank has its advantages, there are certain disadvantages as well. It would be in your best interest to know this so that you will be prepared for any eventuality and can try to protect your enterprise as best as you can.
One of the first – and most obvious – disadvantages is how difficult it can be to get a bank loan. This is especially true if you are just a small enterprise or a start-up business, since banks will not even consider you for a loan if you do not have an established income or financial resources. When trying to obtain a loan from a bank, you may be asked to provide a personal guarantee, which basically means that your assets can easily be held or seized if you fail to repay the bank loan.
Another disadvantage when it comes to bank loans is the fact that the interest rates can be high. Additionally, with bank loans, the case is also that the amount of funding you receive from the bank is not really enough to meet your requirements. So in dealing with bank loans, you have two financial issues to contend with: high interest rates plus incomplete funding to cover your needs. In the end, you have the problem of repaying the loan plus coming up with the extra finances you need for your business.
Alternative lending institutions: offering a solution for small business owners
If you are thinking of acquiring a small business loan but are unsure about obtaining a bank loan based on the disadvantages of dealing with a bank's rules and requirements, you can always get much-needed help and assistance from an alternative lender. These alternative lending institutions today are more flexible than banks, and some do not even require APRs and only ask for a three-month trading history. You just need to know where to go and what to ask for, and you can be well on your way to getting the financial assistance you need.