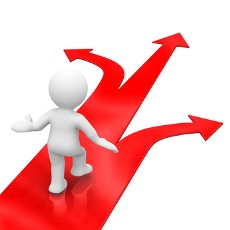 In today's fast-paced business world, diversification is key if you want to remain ahead of the competition and increase your net income. Simply remaining within a single product or service can have a negative impact on the ability for your business to survive. Many large organizations are also seeing this potential threat and merging with other businesses or expanding their own in order to meet the demands of society. So how can you diversify your business without stretching yourself too thin. There are number of avenues to do that. Here are top 5 ways in which you can accomplish diversification:
1. Mobile Apps
Many businesses provide apps to their customers. In most cases, these mobile applications are free additions to the business platform. However, some companies produce more elaborate apps that are sold at $0.99 each. In either case, these additions improve online marketing of a brand. A well-developed program could also create a great deal of secondary revenue – especially if the project is regularly updated.
2. eCommerce Expansion
Nearly any business can host an eCommerce addition to the company assets. Some businesses have made more in online sales than actual income from the brick-and-mortar location. This could be especially beneficial for rural businesses that don't experience a great deal of walk-in traffic due to a low population. An example of this would be a daycare expanding to sell child toys, clothes and other necessities.